Welcome to Pro School of Music Pune, India
Pro School of Music offers private music classes of the extraordinary quality to the people from all age groups. We train players in all levels of their – beginner, intermediate and advanced – and add sophistication to their playing that would move their way to the next level.
The method of teaching adheres to the, British system of teaching, using international syllabus to explain perfect ways and unusual sound. Our techniques are very successful in developing both children and adults for THE Associated Board of Royal Schools of Music London (ABRSM) and The Trinity College of Music London (TCL) examinations. We also guide our students especially for achievements, so they may excel outside of the music academia too.
Pro school of music assists students towards a track of master playing and teaching works, but we further conceive one they play to their personal entertainment. Although classical music is the most popular class in our school as it gives an excellent base for musicians, we also teach pop, rock, jazz and blues music along with music system in usage. Our lessons are fun, friendly and interesting concurrently living amazing and growing so that every student profits from their education and experiences performing the style of music that they choose.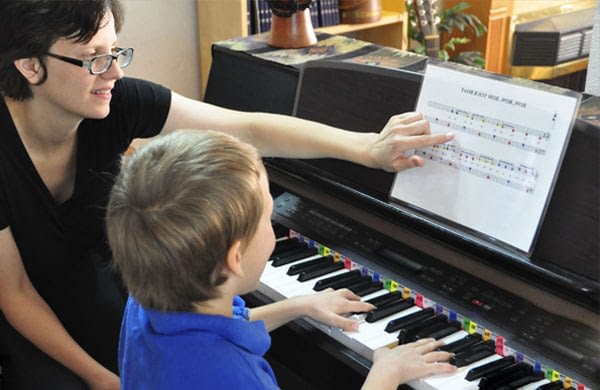 QUICK STATS ABOUT OUR INSTITUTE
All Musical Instruments Under One Roof
Choose Your Favourite Instrument
Violin
Learing Violin at Pro School Of Music is a great way for children and adults alike to start a lifelong relationship with music.
Learn More.
Piano
The Piano is one of the most versatile instruments as it is both a melodic and harmonic percussive instrument.
Learn More.
Keyboard
An Electronic Keyboard is an electronic musical instrument or digital derivative of keyboard instruments.
Learn More.
Guitar
Pro Shool Of Music is one of the best music schools in Pune who offer private guitar classes through online & offline lessons.
Learn More.
Saxophone
As a leading music academy in Pune PSM offers the best Saxophone classes that are always a fun to learn for older children, teens.
Learn More..