Best Guitar Classes In Pune, India
Online & Offline Guitar Lessons For Kids & Adults at Pro School Of Music
Are you looking for Professional Guitar Classes in Pune? Getting how to play with a guitar is an attractive venture for adults and kids equal. Used in many several genres of music, including but not restricted to music, blues, swing, art, reggae, latin, and mineral, representing the guitar can be a fun hobby, a known musical profession, or anything in within! Whatever you are looking to achieve, Pro school of music motivates learners of all generations and knowledge levels to help them achieve their musical aims.
The guitar is a (typically) six-stringed instrument that is performed by plucking the lines each with your fingers or with a pick. The other hand holds down different strings on the fretboard to play various notes which can be performed on their individual or which can make up harmonies when played concurrently. Since many favorite songs are made up of only a few chords, they can be easy even for introducing learners to acquire to play on guitar. This pattern can help familiarize you with your guitar before your first exercise! Join the best guitar classes in Pune if you are interested in playing guitar or any other instrument.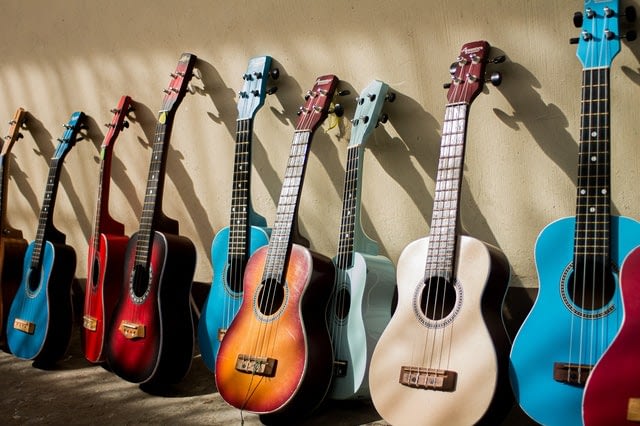 Pro School Of Music is one of the oldest & reputed Guitar training academy in Pune who offer private music classes of the extraordinary quality to people of all ages. We offer private bass guitar & electric guitar classes in Pune including all music instruments like piano, keyboard, violin, trumpet and more.
Expert Teachers
10+ Experience
1:1 Training
Affordable Fees
Flexible Timings
All Musical Instruments Under One Roof
Choose Your Favourite Instrument
Violin
Learing Violin at Pro School Of Music is a great way for children and adults alike to start a lifelong relationship with music.
Learn More.
Piano
The Piano is one of the most versatile instruments as it is both a melodic and harmonic percussive instrument.
Learn More.
Keyboard
An Electronic Keyboard is an electronic musical instrument or digital derivative of keyboard instruments.
Learn More.
Guitar
Pro Shool Of Music is one of the best music schools in Pune who offer private guitar classes through online & offline lessons.
Learn More.
Saxophone
As a leading music academy in Pune PSM offers the best Saxophone classes that are always a fun to learn for older children, teens.
Learn More..
Avail UPTO 20% OFF on all courses.