Best Violin Classes In Pune, India
Online & Offline Violin Lessons For Kids & Adults at Pro School Of Music
Welcome to Pro School Of Music, the top Violin classes in Pune. Learing Violin is a great way for children and adults alike to start a lifelong relationship with music. Violin is one of the first instruments children can start learning and while it is most commonly associated with classical music, it is now used in a wide variety of music, including pop, rock, jazz, and folk. Whatever genre you are interested in, Pro School of Music teaches students of all ages and experience levels to get you where you want to go.
The Violin is played by drawing a bow over one or more of the four strings on the instrument. By holding down the strings with the hand not holding the bow, different pitches can be produced to play complex melodies. The strings can also be plucked with the fingers, a practice referred to as pizzicato. The Violin is held by resting it on the left shoulder and holding it in place with the side of the cheek. For younger players, a foam pad called a shoulder rest is sometimes employed to help support the instrument and prevent strain on the player. The left hand can then move to different positions on the neck of the Violin while the right-hand holds the bow. If you are looking for the best Violin classes in Pune that who have a very good reputation in the music industry, You have come to a right place. Book your free demo lesson today!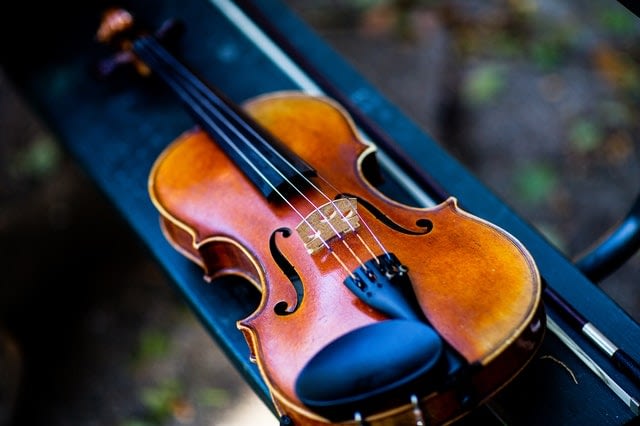 Pro School Of Music is one of the oldest & reputed Voilin Training Academy in Pune who offer private music classes of the best quality to people of all ages. We offer private online & offline violin classes in Pune including all music instruments like piano, keyboard, guitar, trumpet and more.
Expert Teachers
10+ Experience
1:1 Training
Affordable Fees
Flexible Timings
All Musical Instruments Under One Roof
Choose Your Favourite Instrument
Violin
Learing Violin at Pro School Of Music is a great way for children and adults alike to start a lifelong relationship with music.
Learn More.
Piano
The Piano is one of the most versatile instruments as it is both a melodic and harmonic percussive instrument.
Learn More.
Keyboard
An Electronic Keyboard is an electronic musical instrument or digital derivative of keyboard instruments.
Learn More.
Guitar
Pro Shool Of Music is one of the best music schools in Pune who offer private guitar classes through online & offline lessons.
Learn More.
Saxophone
As a leading music academy in Pune PSM offers the best Saxophone classes that are always a fun to learn for older children, teens.
Learn More..